We were chatting at the shop the other day about some cool bike-y things we'd seen from friends of ours and in bike news. We figured that it'd be pretty cool to share some of that with you all in a twice monthly newsletter.
Should you have any suggestions, please be sure to share them. And if you don't want to hear anything from us, you can always hit 'unsubscribe' at the bottom of this email. With all of that said, we hope that you enjoy the cool bike news/tidbits below.
xoxo,
The Spoke Easy SF Crew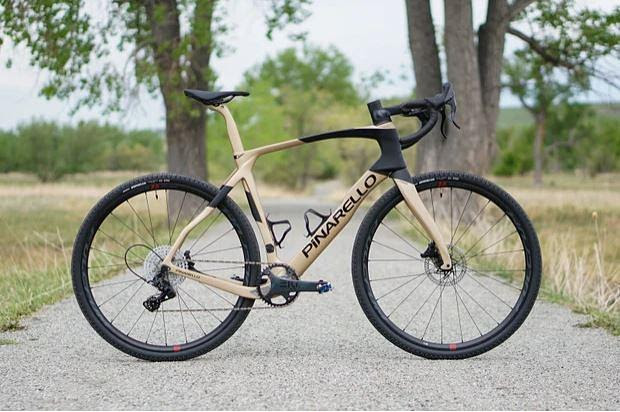 We loved seeing that the Grevil F (image from the venerable BikeRadar) was picked as one of the "Top 100 Outdoor Products" by Gear Patrol. Read more here. Bicycling Magazine also had a rave review for the race-oriented Grevil.
We have a couple Grevils here at the shop should you want to give them a try. And, if we don't have your size, we'd be more than happy to order a complete for you. Did we mention that this stunner's running Campagnolo's Ekar groupo? Sick.
Di2, AXS, EPS. Electronic shifting is here and being used by everyone. So what the #$%@ is that thing? Rene Herse wanted to introduce what they consider to be the purest experience in shifting: the Nivex rear derailleur.
According to Jan Heine, this rear derailleur is the pinnacle of mechanical shifting. He writes the following: "For lack of a better word, modern derailleurs are digital: You push a button, and they shift . . . I love analog experiences. When I ride my bike, I pull the lever and feel the chain mesh with the new cog as a result of my hand movement. It's a feeling that's hard to describe, but easy to remember. It doesn't make me faster, but it makes riding more fun."
Luke, our shop curmudgeon, runs friction shifting, thinks 9-speed is all anyone needs, and kinda loves this derailleur. The rest of the shop isn't so enticed. What do you think? You can read more about it here and, for the true believers, you can purchase a Nivex shirt here.